Board of Directors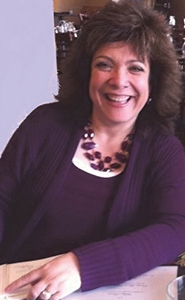 Debbie Taillefer
PRESIDENT SOFT BONES CANADA™
My name is Debbie Taillefer and I was diagnosed with HPP at 33, though I had symptoms from early childhood with knock-knees, a lot of dental issues, restless legs, aching and muscle weakness. My husband and I have moved a lot and so home is where we hang our hat – currently Alberta. We have two daughters and a son-in-law, a beautiful granddaughter and one on the way. Leaving my career as an archivist at the RCPSC to care for my family, I later homeschooled as there were few resources to back our public school in assisting families with a rare disease, much to their grief. Determined that families have a shorter journey to diagnosis and quick access to resources and support, I set-out to raise awareness – educating, empowering, connecting and advocating wherever the need arises. This consists of developing and implementing engagement initiatives and activities, regularly deepening my knowledge of the Canadian health care system and related medical and health care environments, as well as health and public policy analysis. It requires ongoing governmental and media tracking, environmental scanning and assessment, as well as partner/stakeholder engagement. My desire is that SBC's activities and actions are aligned with the views and standpoints that are identified by patients, caregivers and their families and that they are proactive and impactful on issues relevant to them. In becoming a "relations specialist" I endeavour to ensure our efforts complement those of other organizations and we successfully develop partnerships with clinicians, scientists, health organizations, governmental bodies and industry. It is my privilege to collaborate with all those interested in being a voice for patients and caregivers at all ages and stages.
---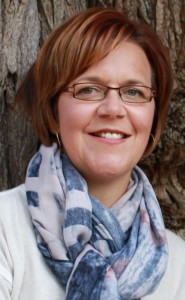 Jennifer Boin
DIRECTOR OF EDUCATION AND EVENTS
My name is Jennifer Boin and I am thrilled to be a part of this new and exciting undertaking. I was diagnosed with HPP at three years of age, but at that time no one seemed to know what to do with me. Luckily, aside from my dental issues, my HPP remained quiet for most of my childhood, but ramped up in my mid-twenties and continues to challenge me physically and emotionally.
Like so many other patients with HPP, I felt very isolated and frustrated by the lack of reliable information available to me. In addition, I had no one to support me, or offer advice about how to best care for myself. It felt like I was trapped inside this shell that was wearing down far faster than my spirit.
Luckily, I found Debbie and Lisa and together we hope to save other patients and caregivers from feeling alone in their search for information and a voice.
Aside from my work with Soft Bones Canada™, I am a full time high school teacher, currently working as a guidance counsellor. I am the mother of two very active young children and the wife of an equally active and very supportive husband. I love to hike and read, but not at the same time – that's dangerous.
I look forward to working with all of you.
---
Linda Toews
DIRECTOR OF PATIENT CARE
My name is Linda Toews.  I am a mother of 6 wonderful children and 3 grandchildren.  My youngest son, Willem (15), was diagnosed with Juvenile HPP in-vitro.  Our family has known that we were carriers of the HPP gene for the last 22 years. When Willem was born, there were no options to increase his quality of life.   Research has changed in the last 10 years and opened opportunities for us to be part of it.  Willem is a 15 year old young man that loves life and sees endless opportunities in front of him.  As our family faces the challenges of HPP, I find that I would like to help and share the successes and struggles that we had.    Awareness and education of this disease is a priority for me.  The medical community has increased in knowledge of HPP, but more work needs to be done.  As I have accepted the Role as Director of Patient Care with Soft Bones Canada™, I look forward to working with patients and families affected by HPP.  I look forward to connecting with you and sharing resources, awareness and encouragement to your families.